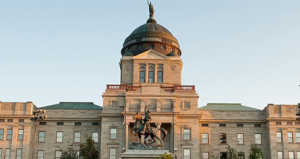 HELENA, MT – April 17, 2015 – (RealEstateRama) — The Montana Office of Tourism is restructuring its $1 million grant program so state financial assistance will be more accessible and inclusive.
The program is designed to strengthen the economy by developing and enhancing Montana's nearly $4 billion tourism industry. But according to Meg O'Leary, director of the Department of Commerce, funding is available to a wide variety of businesses and organizations.
"Tourism touches many different sectors," she said. "You don't necessarily have to run a hotel or be a commercial guide to be part of the tourism industry. We've granted museums, theaters, tribal governments and more because they're all part of a bigger picture."
MTOT previously administered multiple grant programs, each with their own funding pools and award schedules, and required hard copy applications.
Under the new program starting July 1, all grant funds will be combined into a single $1 million pool, applications will be accepted year-round and funds will be awarded on a first-come, first served basis. The whole process will be online.
The changes will enable the state to be more responsive, O'Leary said.
"Going online streamlines the process so we can review applications and award funds more quickly, which will give the successful applicants more flexibility to use them effectively."
Funding is available under four categories: digital development, infrastructure, event paid media advertising and trade show assistance — a new category added to support ambassadors who promote Montana through their professional networks at trade shows.
All categories require matching funds, and eligibility varies by category. Complete details may be found online at tourism.mt.gov/MarketingDevelopment/GrantProgram.
In addition to MTOT's grant program, Commerce also provides financial assistance to Montana businesses through the Business Resources Division. More information about those programs is available atbusinessresources.mt.gov.